Welcome to Alaska, the land of rugged natural beauty, fascinating wildlife, and endless adventure. If you're looking for a summer getaway that's unlike any other, look no further than the Last Frontier.
At Alaska By Design, we take pride in curating personalized Alaska vacations that highlight the splendors of this exceptional location, and we're excited to share with you why Alaska is the ultimate summer destination for 2023. For a limited time, we are pleased to offer an exclusive sale on all our 2023 Alaska rail & road trip packages – 10% off up to $1,200 per couple valid for departures between May 1st to Sept 15th, 2023.
This is your chance to experience the stunning natural beauty of Alaska in unparalleled luxury and comfort at a fraction of the cost. Whether you are an intrepid explorer, eager to challenge yourself, or a lover of nature, yearning to be immersed in the wild, Alaska holds abundant treasures to satisfy your aspirations. Below we will explore 5 reasons why Alaska should be at the top of your summer travels this year!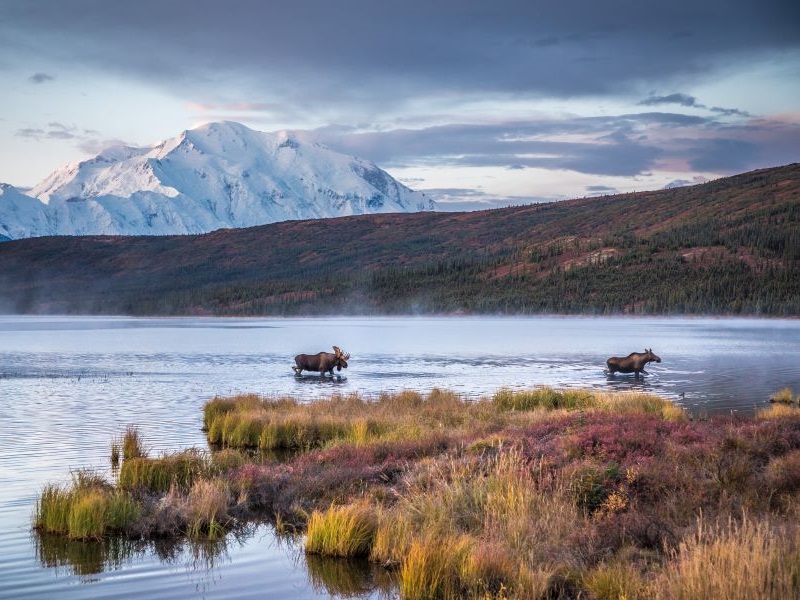 Unmatched Natural Beauty
Alaska boasts some of the world's most breathtaking natural wonders that are best experienced firsthand. You can witness the stunning beauty of glaciers, fjords, and the Alaska Range by rail and motorcoach with our Best of Alaska Rail, Glaciers & First Time Favorites. Imagine standing in awe of towering ice formations as you cruise past them on Kenai Fjords National Park waters or flying over the impressive Denali National Park. These packages also provide guided tours through the state's iconic national parks, such as Denali and Wrangell-St. Elias, where you'll have the opportunity to spot wildlife like grizzly bears and moose.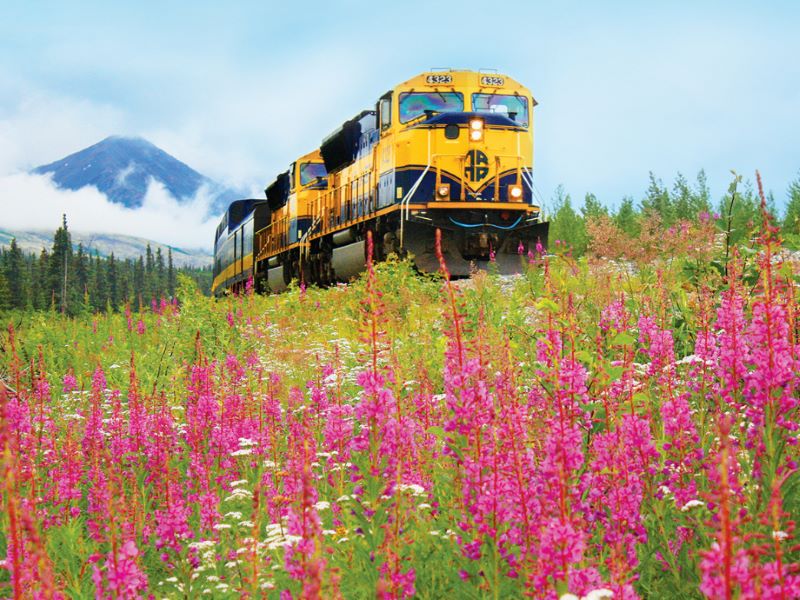 Exciting Adventures
Whether you're a seasoned explorer or a first-time visitor, there's no shortage of ways to experience the natural wonders of this stunning state. But if you're looking for the ultimate thrill, our Alaska Self Drive & Railroad is perfect for you. See Turnagain Arm, hike Exit Glacier, board the 26 Glacier Cruise, and choose from one of four excursions in Denali National Park, including a self-drive Jeep tour or a Tundra Wilderness coach tour. Taking in the jaw-dropping beauty of these frozen giants up close while spotting Alaska's iconic wildlife like grizzly bears, moose, and bald eagles. But if you're looking for a more serene experience, The Kenai Fjord Denali Explorer offers a scenic and tranquil journey through Alaska's breathtaking landscapes. You'll enjoy a guided cruise through the stunning Kenai Fjords National Park, where you'll see glaciers and wildlife such as whales, sea otters, and puffins.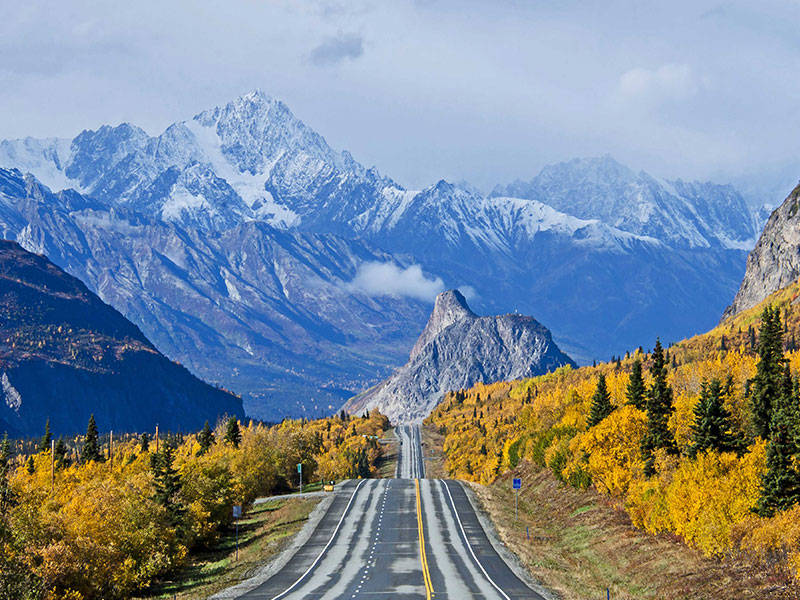 Lastly, if you're looking for a truly unique and ultimate customizable experience of the scenic wonders of the central Alaska region, look no further than our Best of Alaska Self Drive. With the flexibility to design your own itinerary, you can explore Alaska's rugged wilderness on your terms. Hike through the stunning landscapes of Denali National Park, go on an exhilarating flightseeing tour around the Denali Summit, or climb aboard the Riverboat Discovery III for an unforgettable 3-hour cruise into the Alaskan Interior, traveling the Chena and Tanana Rivers on the only authentic sternwheeler riverboat operating in Alaska.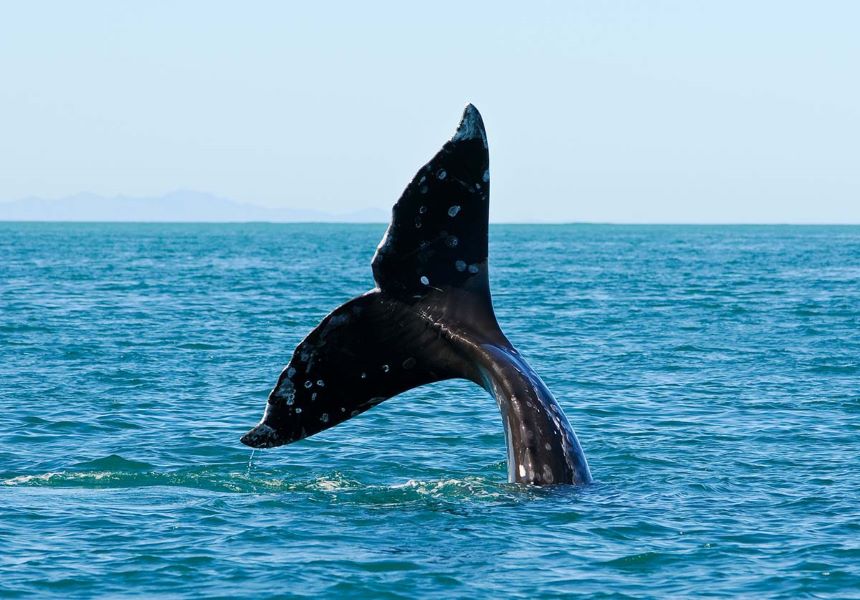 Endless Summer Activities
Alaska's long summer days provide plenty of opportunities for both adventure and leisure. In addition to the pre-arranged packages outlined earlier, we can customize any Alaska Self-Drive and Railroad Vacation. Explore the charming coastal towns of Seward and Homer or visit the state's largest city, Anchorage. Attend festivals like the Alaska State Fair or the Sitka Summer Music Festival. Cast your line for salmon, paddle through the waters alongside majestic whales, or embark on an awe-inspiring flightseeing tour over glaciers and fjords. With so much to see and do, you'll never be bored in Alaska.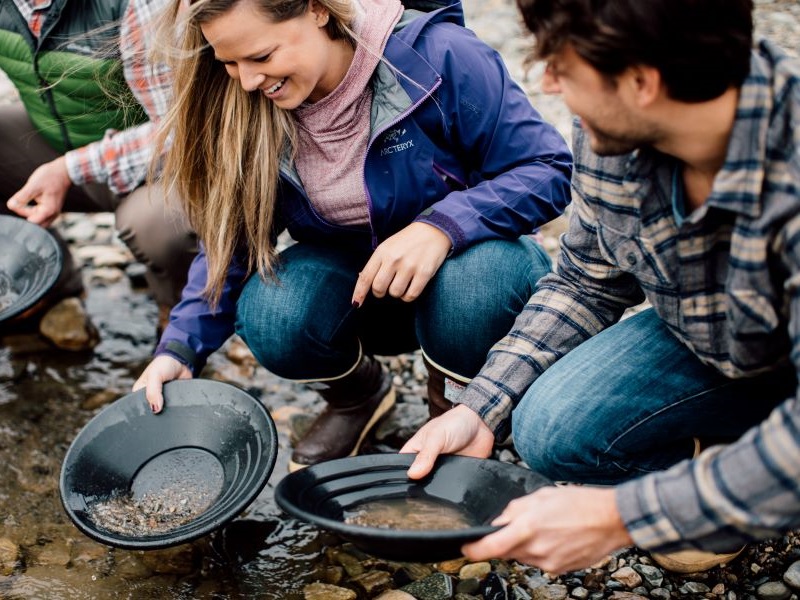 Rich Culture & History
On top of its stunning natural beauty and exciting summer activities, Alaska is a captivating culture steeped in ancient traditions and fascinating history that is as vibrant and varied as its terrain. Home to many Indigenous communities, Alaska preserves the heritage of its native people through museums, including Native-owned museums and cultural centers, where visitors can immerse themselves in their enduring customs and beliefs passed down for generations. Be enchanted by traditional events and festivals or take guided tours led by local Indigenous guides whose wisdom and knowledge offer a unique perspective into their way of life.
Alaska's history also shines through its role as a hub of the gold rush era. The tales of brave souls who ventured to Alaska in search of fortune and adventure can be discovered in the historic towns and mining camps that emerged during this fascinating era. And of course, no trip to Alaska is complete without visiting Anchorage, the state's largest city; make sure to experience its vibrant arts and culture scene.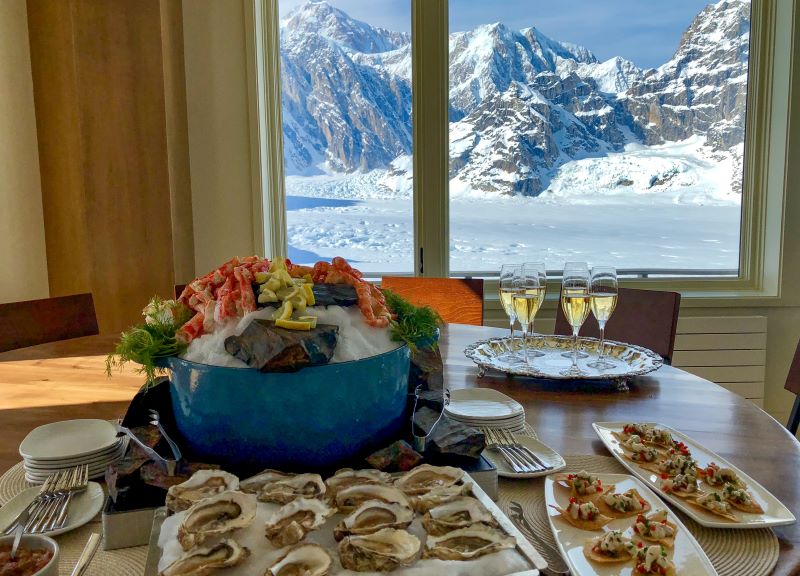 Delicious Cuisine
Alaska's cuisine is as unique and diverse as its landscape. As a state that relies heavily on fishing and hunting, seafood and game meats are the stars of the culinary scene. Indulge in freshly caught salmon, halibut, and king crab, and savor the distinctive flavors of moose, caribou, and reindeer sausage that captivate your palate. For those seeking a more traditional dining experience, Alaska offers a plethora of restaurants that cater to all tastes, from contemporary American cuisine to international flavors. And for the beer lovers out there, Alaska's thriving craft beer scene is an experience not to be missed. With dozens of breweries across the state, you can sample local favorites like Alaskan Amber Ale or Denali Brewing Company's Twister Creek IPA while taking in the breathtaking scenery.
Alaska is a vast wilderness of endless possibilities, where adventure and relaxation converge to create the ultimate summer getaway. Our customizable packages, invite you to design an itinerary that exceeds your expectations and fulfills your travel dreams, a one-of-a-kind Alaskan adventure. Get in touch with our team at sales@alaskabydesign.com or 1 855 465 1001 to start planning your Alaskan adventure today with our limited-time offer on all Alaska rail and road trip packages – 10% off up to $1,200 per couple! Get ready for the adventure of a lifetime in the Last Frontier.